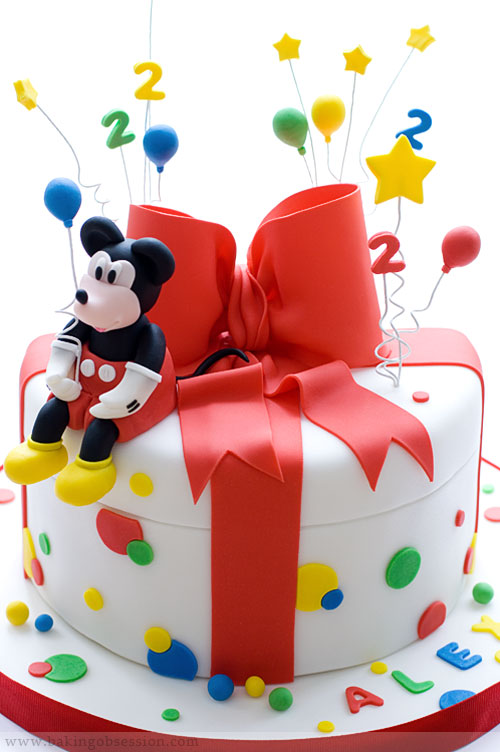 I promise the next post will contain a new recipe, something seasonal, perhaps. But now I've got only time for a photo series of another decorated birthday cake. I hope you don't mind. And thank you, all of you, who left such lovely comments on my previous post. I'm very much obliged to each and everyone!
Deep inside of this thing are two chocolate cake and ganache sandwiches (four thin chocolate layers in total) with a crisp hazelnut meringue and Swiss vanilla buttercream between them. Frosting is the same vanilla buttercream.
Meringue is not what I particularly like to put under the fondant. But the client was persuasive. I just kept the cake in the fridge all the time, taking it off for a short period of time to attach the ribbons, bow, and circle cut-outs.