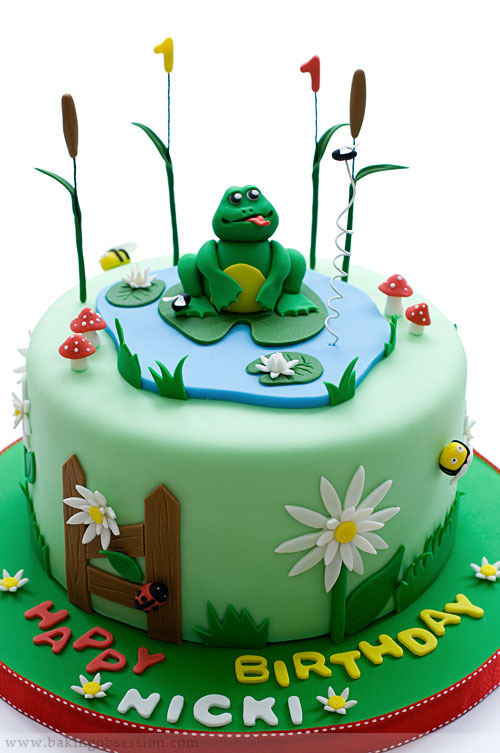 It's been awhile since I posted any decorated cakes that I make. So, I decided to share some cake photos with you. This is one of my recent creations.
The baby's favorite toy is a frog and it determined the theme. All decorative elements are made either from gum paste or fondant. Everything is edible except the wire.
This is a chocolate almond cake filled and frosted with chocolate mousseline with armagnac-soaked prunes folded into the filling portion. Obviously, the cake is intended for parents' consumption. Poor Nicki will only be allowed to blow the candle – quite a tease for a little guy. Although, I agree that it's not yet the time to introduce sweets into his diet.
Happy Birthday, Nicki!