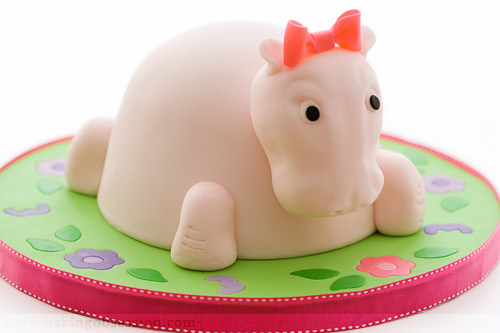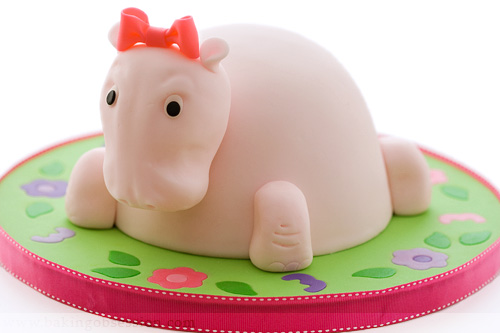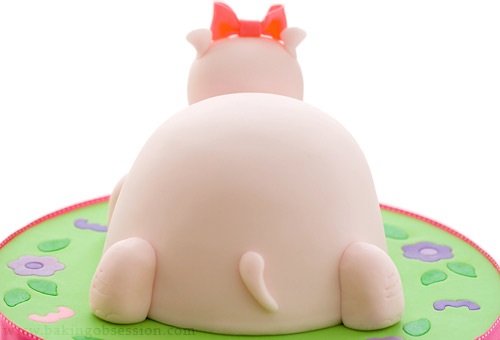 This is my attempt to recreate a girl's favorite toy in a cake form for her 3rd birthday. I don't exactly know why this creature turned out looking so sad. Maybe the fact that I was making it at 2AM is the reason… I didn't want to incorporate too much coloring into the cake itself. So instead I covered the cake board with green fondant grass and planted some bright flowers.
Inside is the rich chocolate pound cake filled with seedless raspberry jam and Swiss buttercream.
Happy Birthday, Isabella!