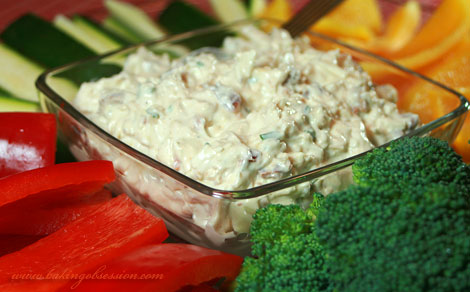 Serve with bright and crispy vegetables.
Makes about 2 cups
Ingredients:
¾ cup sour cream
2/3 cup mayonnaise
2 tsp lemon juice
1 cup grated Parmigiano-Reggiano cheese
1/3 cup finely chopped drained oil-packed sun-dried tomatoes
¼ cup minced fresh chives
¼ tsp pepper or more, to taste
Preparation:
In a bowl, whisk the sour cream, mayonnaise and lemon juice; whisk in the cheese, tomatoes, chives and pepper. Cover and refrigerate.