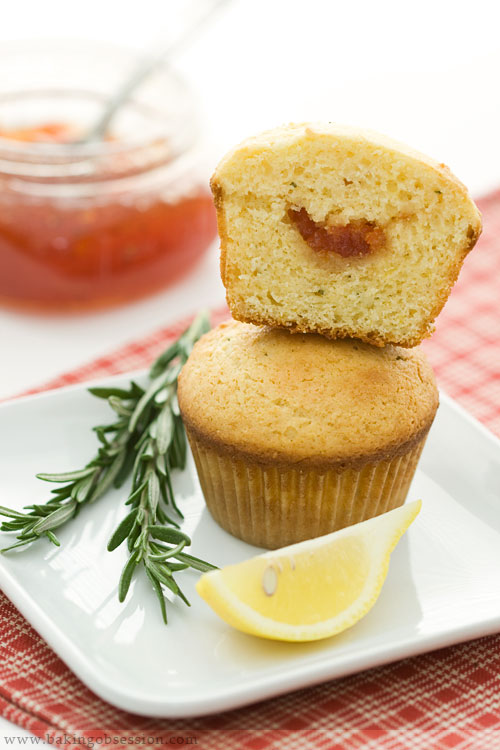 I probably have never gone so long without posting. But it seems an unfortunate habit for me to pick up some nasty flu virus when the flu season is already over and everybody else but me enjoys outdoors, warm weather and sunshine. I had a miserable week. And I haven't baked anything since. These cupcakes I made just before. I was recently interviewed by The Globe & Mail regarding homemade cheeses and, after a photo session, had a whole batch of fresh ricotta left on hands. Always happy to experiment, I put the cheese into a good use.
Makes 12
Ingredients:
1 ½ cups all-purpose flour
½ cup fine stone-ground cornmeal
1 ½ tsp baking powder
½ tsp baking soda
½ tsp salt
1 cup granulated sugar
Zest of 2 medium lemons
8 oz (1 cup) whole fat ricotta, at room temperature (if it's made according to this recipe, the ricotta will be smooth enough to proceed right away; store-bought ricotta will need a whirl in a food processor)
1/3 cup extra-virgin olive oil
2 large eggs
2 tbsp lemon juice
1 tsp pure vanilla extract
½ tsp pure lemon extract (optional)
2 tsp finely chopped fresh rosemary
Preparation:
Center an oven rack and preheat the oven to 375F. Fit parchment liners into cupcake molds.
In a bowl, whisk together the flour, cornmeal, baking powder, soda, and salt.
In a large bowl, rub the sugar and lemon zest with the fingertips to release the lemon oil. Add the ricotta cheese and, using an electric mixer, beat until well combined. Beat in the extra-virgin olive oil, eggs (one at a time), lemon juice, extracts, and rosemary.
Spoon about 1 heaping tbsp of batter into each mold. Make a small indentation in the batter with a back of a teaspoon and fill it with a teaspoon of jam. Spoon another heaping tbsp of batter over the jam, spreading to cover the filling completely.
Bake the cupcakes for about 20 to 22 minutes, until puffed and a cake tester inserted into the center comes out clean. Cool the cupcakes for 5 minutes on a cooling rack, then unmold and cool completely on the rack.