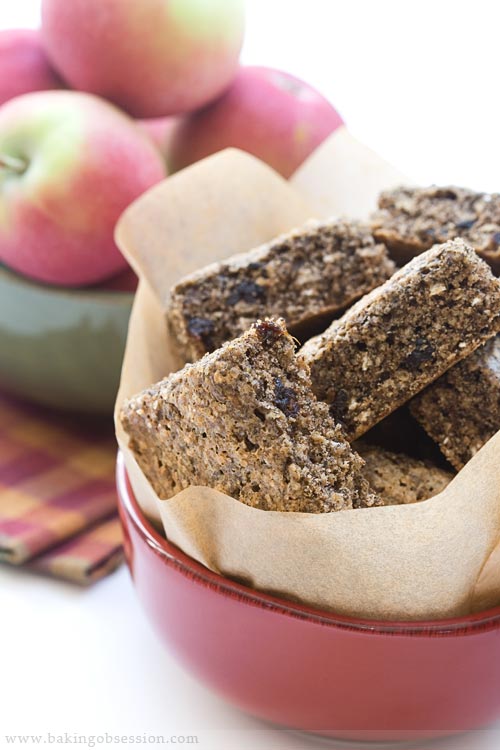 First, I didn't have an intention to post these; they were made as a quick and informal eat-at-home snack. The scones were not attractive enough to be given away, but tasted pretty good. My son pointed that nothing should be judged by its look. So, at my son's insistence, here's the recipe below.
Makes 8 to 12 (depends on how you score the dough)
Ingredients:
1 cup buckwheat flour
1 cup all-purpose flour
1 cup quick-cooking oats
¼ cup granulated sugar
¼ cup packed light brown sugar
1 tsp baking soda
½ tsp baking powder
½ tsp salt
½ tsp ground nutmeg
4 tbsp (½ stick; 55g) unsalted butter, cut into ½-inch pieces
½ cup finely chopped dry prunes
1 cup buttermilk, cold + about 1 tbsp for brushing
1 tsp pure vanilla extract
About 1 tbsp raw coarse sugar (like turbinado)
Preparation:
Center an oven rack and preheat the oven to 375F. Line a baking sheet with parchment paper or silicone mat.
In a large bowl, whisk the first 9 ingredients. Add the butter and work into the flour using a pastry blender or your fingers (my preference here). Don't be too heavy-handed, small butter pieces are still should be present. Add the chopped prunes, mix to combine. In a glass liquid-measuring cup, combine 1 cup of buttermilk and the vanilla extract, then pour into the dry ingredients, stirring with a fork. The dough will be sticky; that's the way it should be. Transfer the dough onto a generously floured surface, and fold it over 3-4 times. Transfer the dough onto the prepared baking sheet and flatten into a 9-inch round (I formed it into a square for a change, but round is a quicker way). Score the dough with a back of a large knife into wedges (8, if you prefer larger scones or up to 12). Brush with the remaining buttermilk and sprinkle with the raw sugar. Bake for about 30-32 minutes, or until golden brown. Cool on a rack until warm. They are the best freshly baked, still warm and buttered.