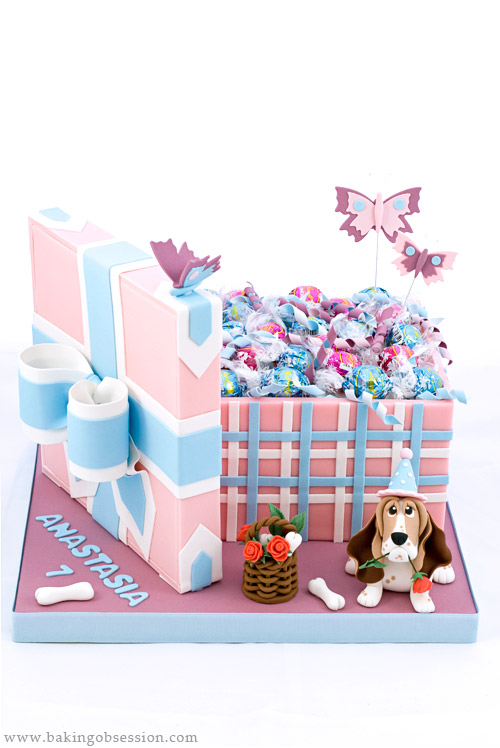 The cake was a present to my best friend's daughter who is a big canine lover. Since it's was a gift I decided to make the cake literary looking like one – a gift box filled with the birthday girl's favorite chocolates. Besides, Anastasia is a very sweet girl, but incredibly picky eater, so giving her the Lindt truffles was sort of my assurance that she would have at least something for dessert.
Inside was an orange cake, soaked in Grand Marnier syrup, filled with chocolate mousseline. Decor is fondant and gum paste. Non edible were only wire and a piece of skewer holding a dog's head in place (I usually use spaghetti for this, but it turned out we cooked them all for dinner lately).
Happy Birthday, Anastasia! We love you!