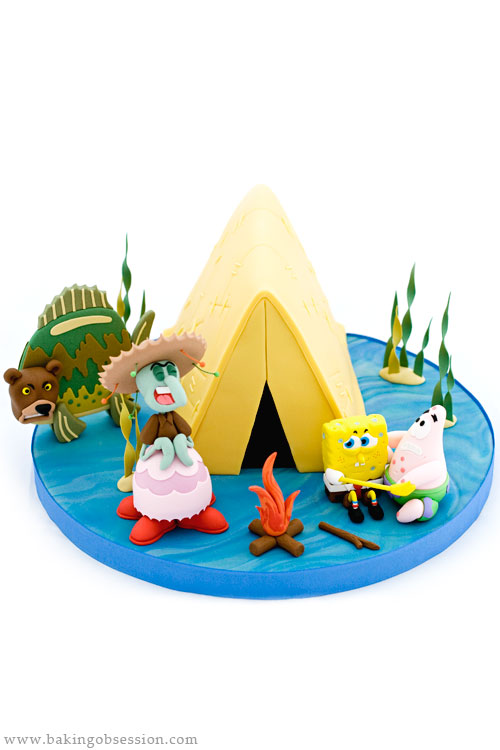 My dear son is turning 9 today. He is still faithful to old SpongeBob. This year the cake is a scene from his favourite episode (and not just his, I have to admit I love this one too). Tim actually designed the cake himself, all I had to do was just make it :)
When I asked Tim if I should bake a chocolate cake again, I got "It's spring already, let's have something light and lemony this time". He is so my son, I love him! So, inside is a lemon poppy seed cake, moistened with limoncello syrup, filled with white chocolate cream cheese filling, and frosted with lemon Swiss buttercream. All figures are made from gumpaste, everything is edible except the dangling things on Squidward's sombrero and a hidden skewer holding his heavy head.
The cake might seem small on the photo (I wanted to include every character in the shot), but in reality it's quite big, constructed from a half-sheet cake, and the board itself is over 15-inches in diameter.