Recently I had a rare opportunity of making a cake for a twin-baby shower. Not only I had a pleasure of baking and decorating the cake for the event, but I was also invited to the party. Who would have thought that sleepless nights and worrisome care of two newborns could have such a wonderful beautifying effect on the mother! Eva, you do look fabulous and the little ones are absolutely adorable! My very best wishes to you and your family!
I tried to match the colors of the fondant and the insides of the cakes. The bottom tier was a lemon cake soaked in Limoncello syrup, filled with raspberry preserves and pink color fresh raspberry Swiss meringue buttercream. The upper tier was the same lemon cake, but filled with lemon curd and vanilla bean SM buttercream. Yellow and white looked nice with pale-blue fondant.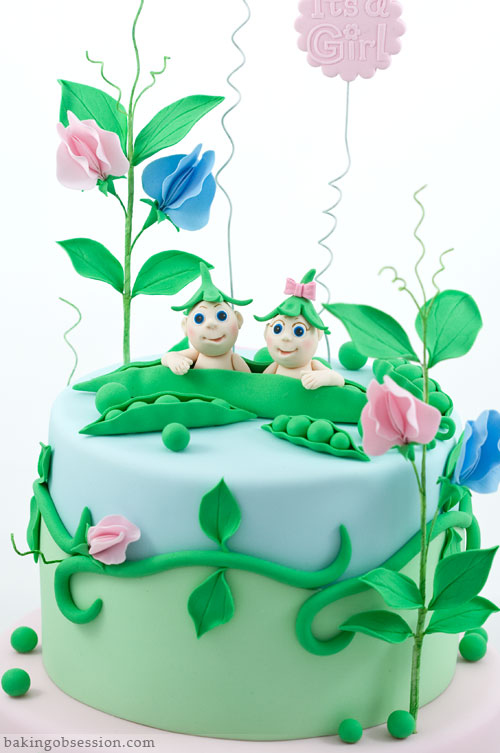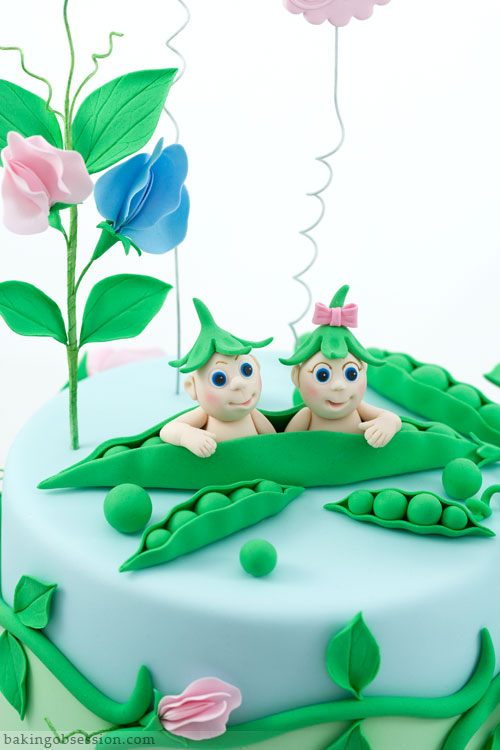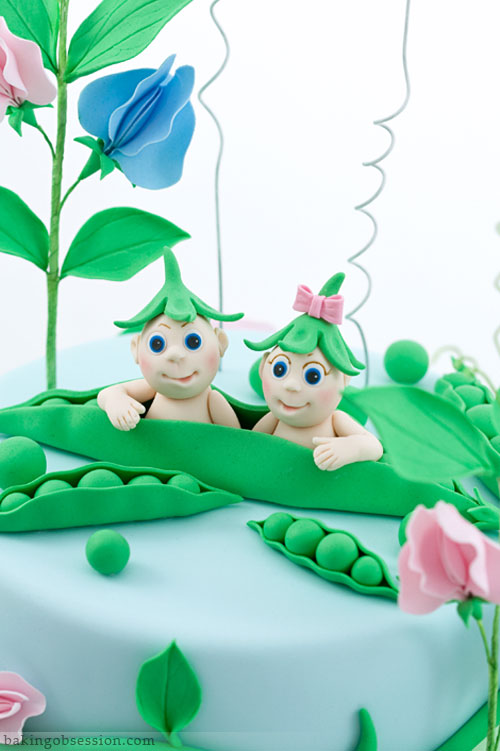 For those who might be interested, I'm putting together a little tutorial how to make a "two peas in a pod" cake topper that can be easily transformed into a single "pea in a pod" topper, if needed. It will be available in the near future.